What is Domicology?
In the United States 136 million tons of waste per year, or nearly 40% of all construction/demolition and municipal solid waste, is generated by building related construction, demolition, and renovation projects. Harvard's Joint Center for Housing Studies reported that vacant homes that were not on the market for sale or rental, and could be classified as abandoned, reached a record high in 2012 at 7.4 million. Both studies point to the growing issue of property and structural abandonment for both commercial and residential parcels. With these growing abandonment issues come the issue of government intervention on abandoned properties, the funding of such operations, and then the high quantity waste stream generated from demolition.
Listen to Rex LaMore Discuss the Issue of Private Property Abandonment: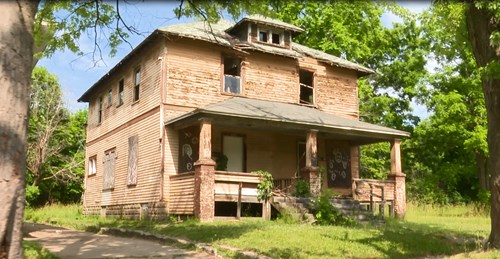 If you weren't able to join us...
Below are presentations for the Interdisciplinary Faculty Research Forum: Advancing the Science of Domicology