Partners
Contents:
Advisory Committee List

The Muskegon County Deconstruction Economic Cluster Advisory Committee was formed in 2015. It is made up of experts and stakeholders from the Muskegon area and other areas significantly affected by blight around Michigan. During the course of this study, the Advisory Committee met at least bi-monthly in order to receive updates from the researchers and provide valuable insight and guidance on next steps. MSU CCED and WMSRDC would like to extend our sincerest appreciation for the services provided by the Advisory Committee members, without whom, this report would not be possible.
Moe Ayoub, Planner, City of Dearborn
T. Arnold Boezaart, Grand Valley State University, Michigan Alternative and Renewable Energy Center
Leslie G. Brand III, Chief Executive Officer, Supply Chain Solutions Inc.
Tim Burgess, Land Bank Coordinator, Muskegon County Land Bank Authority
Stephen Carlson, Senior Planner, Economic Development, WMSRDC
Sara Damm, Sustainability Coordinator, Muskegon County Sustainability Office
Christopher Dean, Fire Chief, Muskegon Heights Fire Department
Chris Doby, Program Officer, Fred A. and Barbara M. Erb Family
Matt Flechter, Recycling and Marketing Development Specialist, Michigan Department of Environmental Quality
Ashley Fleser, Executive Director, Muskegon County Habitat for Humanity
Brad Garmon, Director of Conservation and Emerging Issues, Michigan Environmental Council
Ed Garner, President & CEO, Muskegon Area First
Jeremy Haines, Sales and Marketing Manager, Reclaim Detroit
John Higgs, Padnos Scrap Management and Recycling
Kristopher Jolley, Marketing and Sales Manager, MSU Surplus and Recycling Center
Erin Kelly, City of Detroit
Jack Kennedy, Commissioner, Muskegon County Road Commission
Erin Kuhn, Executive Director, WMSRDC
Cindi Langlois, M.Ed., Workforce Training and Account Manager, Office of Academic Affairs, Muskegon Community College
Adam Lawver, Administrative Associate I/S, MSU IPF Landscape Services
Connie Maxim-Sparrow, Grants Coordinator, Muskegon County
Lynn Mulder, Padnos Scrap Management and Recycling
Kerrin O'Brien, Michigan Recycling Coalition
Daniel Pratt, Construction Director, Architectural Salvage Warehouse Detroit
Eve Pytel, Director of Strategic Priorities, Delta Institute
Andrea J. Riegler, Architect
Lisa Sabourin, President/CEO, Employers Association of West Michigan
Byron Turnquist, Commissioner, City of Muskegon
Jonathan Wilson, Economic Development Coordinator, Muskegon County
EDA Funding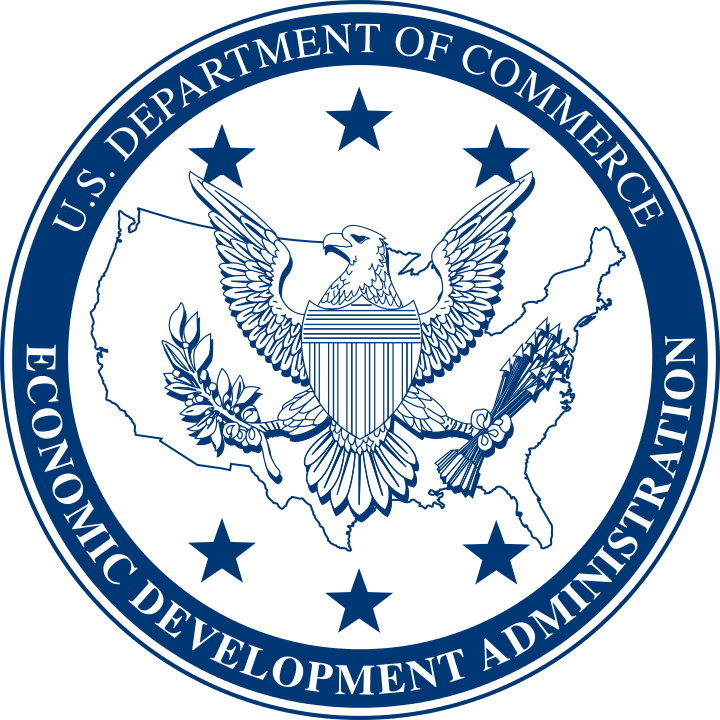 In September 2015, the CCED and West Michigan Shoreline Regional Development Commission were awarded a $223,000 U.S. EDA grant to conduct a study to determine the feasibility of creating an economic sector in Muskegon, MI focused around the recycling and repurposing of materials obtained through the process of deconstructing abandoned structures in the Great Lakes region. The feasibility study stems from years of research on structural abandonment and its consequences, not only on surrounding property values, but also more broadly on the environment and economy. Project Coordinator Adrianna Jordan worked to identify material sources, new uses for the salvaged materials, the logistics of transporting them to the Port of Muskegon, and their economic value. This project is part of an emerging field called "Domicology" defined by CCED Director Dr. Rex LaMore as "the study of abandoned structures, policies, and practices that result in abandonment, and ways that we can mitigate the negative social, environmental and economic implications of that." In this capacity, Domicology will seek to identify a model for future development that will take blight into consideration – designing for deconstruction.